Foods That Lower Blood Pressure
Also known as hypertension, high blood pressure affects 1 in 3 adults in the United States. Medications, dietary changes, and other lifestyle modifications can reduce high blood pressure while lowering the risk of associated conditions. Having high blood pressure increases a person's risk of heart disease, stroke, and kidney disease. Here, we discuss foods that lower blood pressure and provide scientific evidence.
Foods That Lower Blood Pressure
Bananas
Bananas are rich in potassium, with one average-sized banana packing about 420 milligrams. That's about nine percent of the recommended daily intake. Bananas are also rich in fiber and lend a natural sweetness to smoothies, baked goods, and frozen treats. Peel and freeze mushy bananas when they start to go bad.
Berries
Berries, but specifically blueberries, are packed with nitric oxide, a gas that helps increase blood flow, thus lowering blood pressure. A March 2015 study by the Academy of Nutrition and Dietetics found that even less than an ounce of blueberries a day can help significantly lower blood pressure.
Leafy greens
Leafy greens that include kale, spinach, collard greens, arugula, Swiss chard, beet greens, and romaine lettuce are excellent sources of potassium. Think outside of the salad and glorify your greens in omelets, smoothies, and sandwiches.
Salmon and other fatty fish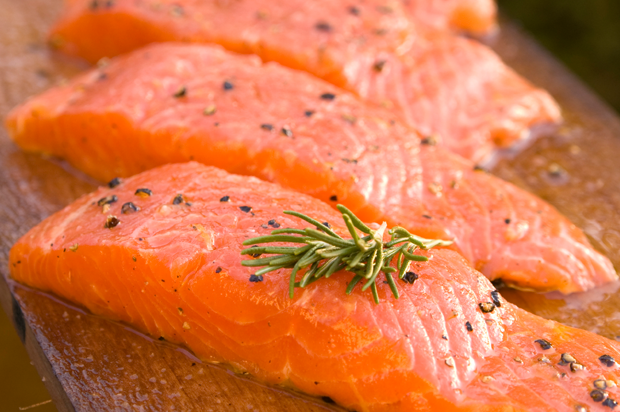 Fatty fish are an excellent source of omega-3 fats, which have significant heart health benefits. These fats may help reduce blood pressure levels by reducing inflammation and decreasing levels of blood-vessel-constricting compounds called oxylipins.
Research has linked higher intakes of omega-3-rich fatty fish to lower blood pressure levels.
A study in 2,036 healthy people found that those with the highest blood levels of omega-3 fats had significantly lower SBP and DBP than those with the lowest blood levels of these fats. Higher omega-3 intake has also been associated with a lower risk of hypertension.
Swiss chard
Swiss chard is a leafy green that's packed with blood-pressure-regulating nutrients, including potassium and magnesium. One cup (145 grams) of cooked chard delivers 17% and 30% of your daily potassium and magnesium needs, respectively.
In people with high blood pressure, every 0.6-gram per day increase in dietary potassium is associated with a 1.0 mm Hg reduction in SBP and a 0.52 mm Hg reduction in DBP. One cup (145 grams) of Swiss chard packs 792 mg of this important nutrient.
Magnesium is also essential for blood pressure regulation. It helps reduce blood pressure through several mechanisms, including by acting as a natural calcium channel blocker, which blocks the movement of calcium into heart and arterial cells, allowing blood vessels to relax.
Beets
Drinking beet juice can reduce blood pressure in the short and long terms.
In 2015, researchers reported that drinking red beet juice led to lower blood pressure in people with hypertension who drank 250 milliliters, about 1 cup, of the juice every day for 4 weeks. The researchers noticed some positive effects within 24 hours.
In this study, those who drank 1 cup of the beet juice every day had an average drop in blood pressure of around 8/4 millimeters of mercury (mm Hg). For many, this change brought their blood pressure within the normal range. On average, a single blood pressure medication reduces levels by 9/5 mm Hg.
The researchers suggested that beet's high levels of inorganic nitrate caused the reduction in blood pressure.
Dark chocolate
This sweet treat may lower blood pressure. A review of 15 trials suggests that cocoa-rich chocolate reduces blood pressure in people with hypertension or prehypertension.
Choose high-quality chocolate that contains a minimum of 70 percent cocoa, and consume a single square, or a piece measuring about 1 ounce, each day.
Kiwis
A daily serving of kiwi can reduce blood pressure in people with mildly elevated levels, according to the results of one study. The researchers compared the effects of apples and kiwis on people with slightly high blood pressure.
They found that eating three kiwis a day for 8 weeks resulted in a more significant reduction in both systolic and diastolic blood pressure, compared with eating one apple a day for the same period. The authors suspect that the bioactive substances in kiwis caused the reduction.
Kiwis are also rich in vitamin C, which may significantly improve blood pressure readings in people who consumed around 500 mg of the vitamin every day for about 8 weeks.
Kiwis are also easy to add to lunches or smoothies.
Watermelon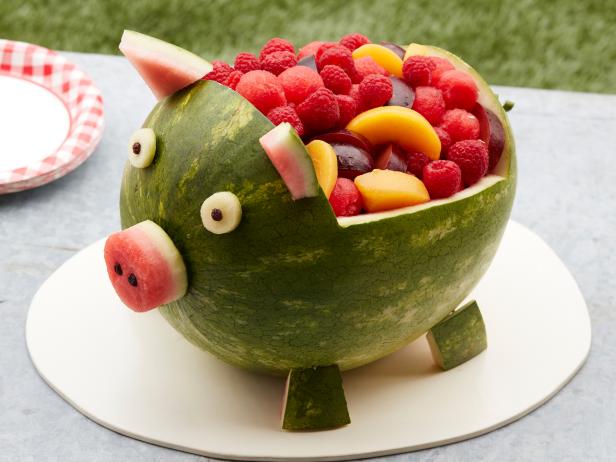 Watermelon contains an amino acid called citrulline, which may help to manage high blood pressure.
Citrulline helps the body to produce nitric oxide, a gas that relaxes blood vessels and encourages flexibility in arteries. These effects aid the flow of blood, which can lower high blood pressure.
In one study, adults with obesity and prehypertension or mild hypertension who took watermelon extract showed reduced blood pressure in the ankles and brachial arteries. The brachial artery is the main artery in the upper arm.
Tags :
Foods That Lower Blood Pressure
Health