Best Restaurants In Kuta, Indonesia
Kuta is one of Bali's most renowned beach resorts and has more restaurants than anywhere on the island. First up, visitors should check out the main beach road of Jalan Pantai Kuta, lined with prominent international franchise restaurants, popular bars, cafes and local warungs. For something more refined, Jalan Kartika Plaza is home to some of the island's best Balinese restaurants. Kuta is profuse with dining choices, certainly enough for every meal to be a new experience; nevertheless, there are several venues that we have singled out here to help you to select from only the best. Our list of the best restaurants in Kuta features the most famous dining spots in this world-famous beach resort, whether you have a penchant for exceptional beachside dining or menus and flavours so unique that you won't find them elsewhere.
Best Restaurants In Kuta, Indonesia
Ma Joly Restaurant & Lounge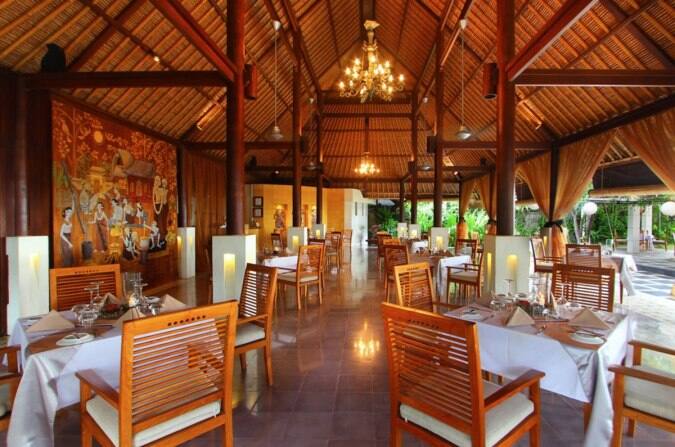 Ma Joly Restaurant & Lounge is located at the serene beachside of the Sandi Phala Boutique Resort in Tuban, on Kuta's southern border. The restaurant comprises several different dining settings, from a long table shaded by a leafy arbour to a main dining area under a thatched roof and open-beam ceilings. There's also a special canopy on the sand for romantic sunset dinners.
The magnificent backdrop of the Indian Ocean and south Kuta's rolling surf makes Ma Joly an exclusive destination for diners. Ma Joly serves tasty European dishes and offers a great selection for afternoon tea.
Made's Warung
Made's Warung is a renowned restaurant in Kuta that has witnessed Kuta's rise to fame as a premier tourism destination. Owners Peter and Made opened their humble warung (local street-side stall) in 1969 and since then it developed into the sociable eating and meeting venue for locals, expats and visitors from around the globe.
It has grown from its traditional roadside roots into the cosmopolitan restaurant it is now, serving a wide variety of food including Indonesian, Japanese and Western dishes. Their other branch is in Seminyak, featuring a similar menu but boasting a larger and more comfortable space. The menu features speciality delights such as Bali's famous babi guling roast pig and betutu chicken.
Papa's Limoncello Bali Ristorante
Papa's Limoncello is a family Italian restaurant located at the front of Alam Kulkul Boutique Resort, which is easily found at the near end of the main Jalan Pantai Kuta beach road. Home to the famous 'volcano pizza', a wide variety of other special wood-fired pizzas and meaty lasagnas, Papa's tradition includes the option to experience making your own pizza, mixing your own favourite toppings assisted by the helpful and friendly kitchen staff.
Live jam sessions are featured throughout the week, creating a laidback alfresco dining scene overlooking the beach drive. A great spot to escape the heat, Papa's is also ideal for families looking for some tasty and authentic Italian treats.
Kori Restaurant And Bar
If youre eager to try some Indonesian curries and meat, this restaurant in Bali will not disappoint you. Kori Restaurant offers a multiple cuisine menu while you dine surrounded by descriptive wall hangings and mannequins of Balinese dresses giving a glimpse to their culture.
Colosseum
Whether youre craving for Italian or not, the Colosseum is a must try for all those who cant go without a pizza on their vacation. And, why not! This restaurant in Kuta, Bali will satisfy your pasta, lasagna and ravioli cravings like none other. Be sure to try their Zuppa Inglese from the dessert section to seal the deal.
Bale Udang Mang Engking
Ever tried Nasi Goreng (Fried Rice) and Mie Goreng (Spicy Fried Noodles) in Bali- Have no regrets because you still can at the Bale Udang Restaurant in Kuta. A beachy shack backdrop with a dimly lit ambience, you can take your loved one to have a soulful evening while digging in seafood here. Like other good restaurants in Kuta Bali, this restaurant is also reasonably cheap.
Spice Mantraa Indian Cuisine
One of the best restaurants in Kuta, this place has the vibe that defines Indian tradition and rich culinary culture. The food served here is unique to the ambiance of this place. Finding Indian taste in a Balinese restaurant with a twist is an avalanche to the gustatory receptors.
The menu blends several Indian dishes together and adds a modern touch to them. The flavors are exotic, spicy and unique. It is a feast not to be missed when traveling to Kuta.
Tags :
Foods
Indonesia
Kuta
Restaurants